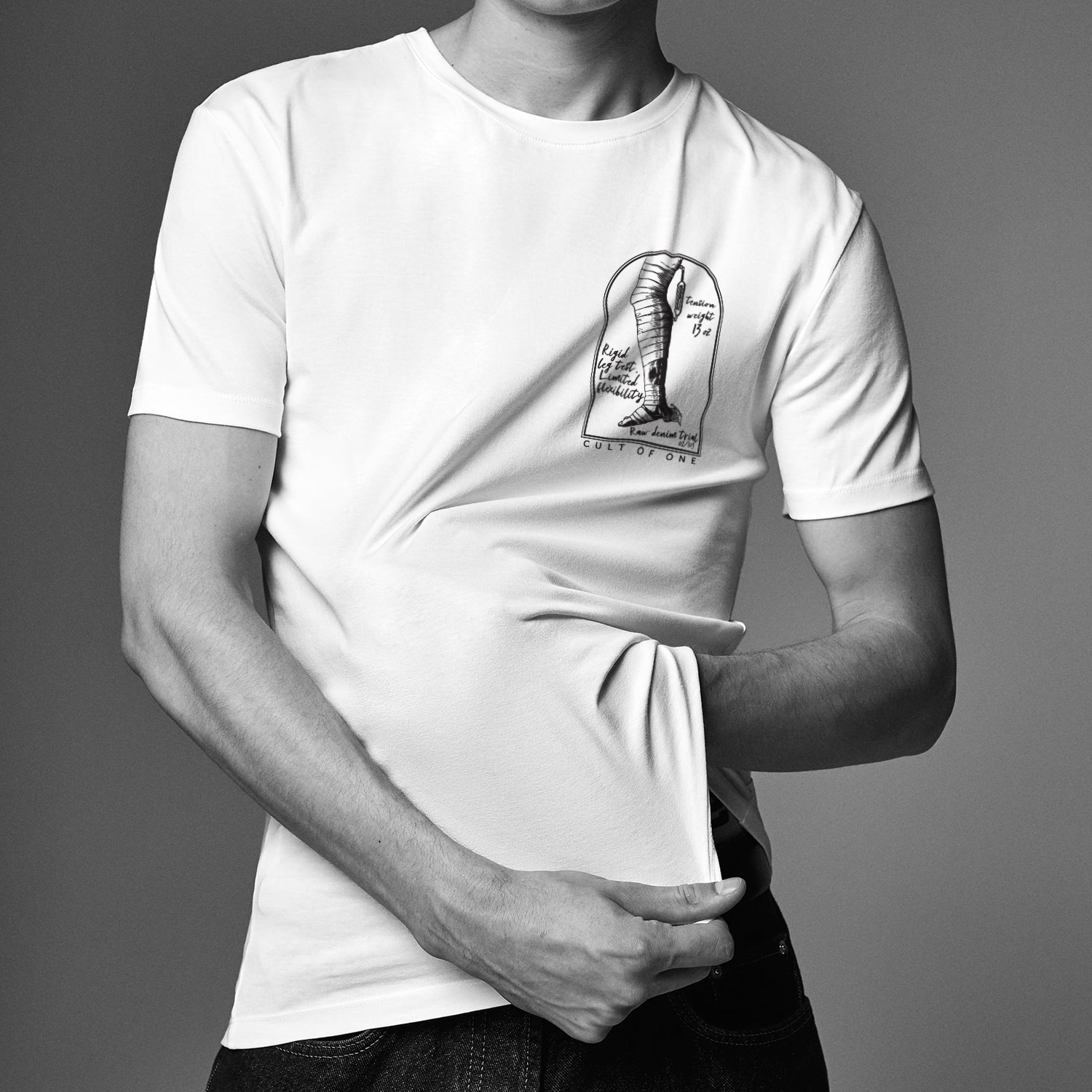 BORN OF OBSESSION, MADE FOR THE DENIM HEADS 
WHO IS TELLING YOUR STORY?
Every pair is made to last, handcrafted by a single pair of hand in the Noordhoek Valley.
Premium raw denim meets obsessive tailoring, featuring the iconic Cult of One reinforcement and detailing. 
Every pair is covered by CULT REPAIR. So as long as you love your denims. I'll keep them going. Or if you want to revive an old favourite, let me know. 
PREMIUM CRAFTED, SMALL BATCH T-SHIRT.
The range is constantly growing and evolving, from feedback to new developments, every piece is focused and made to best suit the wearer.
Dealing directly with my clients, I've created four tiers to improve your experience.
CULT BASIC, plain and simple. Just a clean cut premium tee.
SMALL BATCH, seasonal theme piece. Made to tell a story.
LIMITED EDITION, limited availability, generally inspired by request.
GOING POSTAL, monthly t-shirt subscription. A surprise limited edition tee, every month.