'What is raw denim and why do you work with it?' Generally speaking the two most frequently asked questions by my SouthAfrican clients. Followed very closely by, 'do you do stretch?' which is a whole topic by itself.
Let's get into it at the beginning. What is 'Raw Denim'?
At its core, raw denim is denim in its purest form. Untreated by conventional washing or distressing, it's been cut and sewn with little to no interaction with water. Sounds great, doesn't it?
Unlike prewashed, raw denim has a very distinct look and feel, arguably a little dull to look with its deep, flat, indigo colour (depending on their dye method). This in itself is one of the reasons I work with it.
Denim warp yarns (running the length of the fabric) when dyed, are saturated with indigo dye. This dye sits largely around the outside of the yarn, occasionally around a natural core (depending on the dyeing process). This dye treatment along with denims weave process holds the key to its ability to age. The more the yarns are broken down, the more contrast is exposed and a wear pattern is formed.
In the process of pre-washing, this 'breaking in' of the fabric is exploited and the natural ageing process, accelerated, creating a 'vintage' or 'worn' look.
Don't get me wrong, there is nothing wrong with pre-washed denim, it is just not for me. In my mind its a lot like watching a movie that someone has already told you the twist, sure you know what to expect when the finale starts… but has it not lost its suspense?
So this is largely the reason I work in raw denim, it is a blank canvas that evolves with the wearer, it gets a little better with every step and six months (or so) down the line its become something new, something special, its become something familiar.
Sure my view is always going to be romantic when looking into the world of raw denim, so let us look at it by the numbers… some pros and cons of raw denim.
Durability, raw denim is by default more durable than pre-washed. It has had no exposure to abrasion or chemicals which might weaken the yarns.
Comfort, Off the bat pre-washed denim, will be considerably more comfortable. By processing the yarns before wearing them, it makes them softer and simply easier to wear. In its purest form, denim is rigid and almost crisp. It takes a little time for it to adapt to your body, making the initial wear period a bit of an adjustment. However, as its adjusting to your unique profile, once they begin to wear in, they noticeably evolve with you and your lifestyle.
Aesthetic, let's be honest, as much as beautiful deep indigo is amazing to look at. There is something quite brilliant about a pair of well-worn jeans. Pre-washed, you get that out the bag, it might not be your wear pattern and for some reason, your butt has heavy abrasion on the sides and your thighs are so damn long. The fact is, they don't look flat.
But at the same time… try wearing a pair of washed-out denims into a corporate meeting, not a good look… so maybe clean dark denims are better…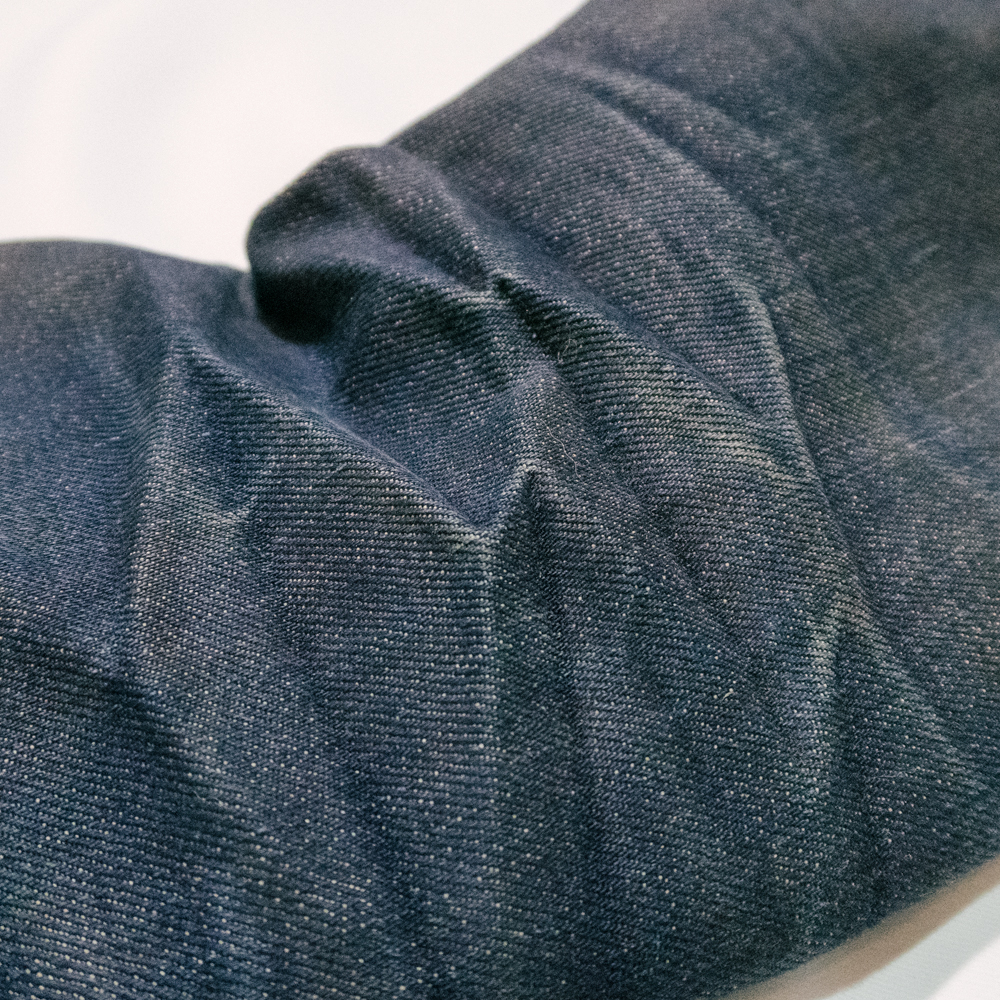 Price, I don't know when last you had a free meal, but I don't think it is common nowadays (unless you're visiting your folks?). Every single step in the process of making jeans needs to be paid for and unfortunately, the customer is the one covering that cost. So it, unfortunately, goes without saying, if you're getting your jeans pre-washed, your paying for that and if the cost is still ridiculously low… what is being compromised to accommodate all these extra processes (I hope you like paying more for that movie, that someones ruined for you already?). With raw denim its pretty simple, you're paying for fabric, skills and labour. Simply, more bang for your buck.
The story, anyone can buy a look, its simple. But a story is something you have to experience. When you walk in one day with a pair of 16oz raw denims, trying to bend your legs and walk like a normal person. People remember that.
Then a couple of months (maybe years) down the line, you have a pair of denims, perfectly fitted to you, uniquely mirroring your body with whiskers and stacks that remind you of that time you did that thing. Highlights that show where you keep your keys and that half jack of bourbon you hid once while trying to outrun those guys.
Raw denim is a story, from the very first day, it is a struggle that becomes a talking point, a process that becomes familiar, a wash that reveals a mystery and finally a companion that tells your story.
It's frankly, something special. Raw denims are not going to be for everyone, there's nothing wrong with that. But for those few denim heads who try them out, putting in the time and go on those adventures. They can not be beaten, they become an obsession, a culture that reflects your values. Telling your story. So I guess, that's why I work in raw denim…